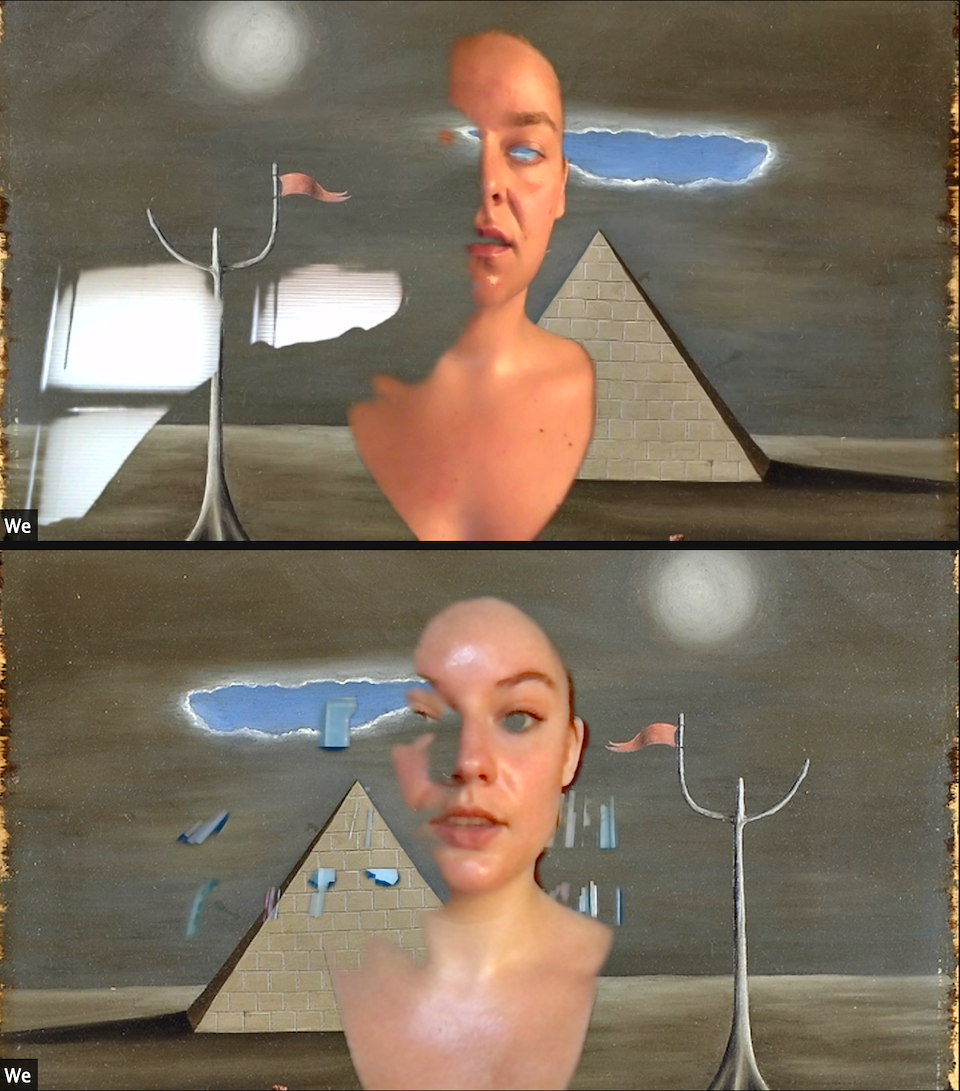 Image by the artists, with work by Gertrude Abercrombie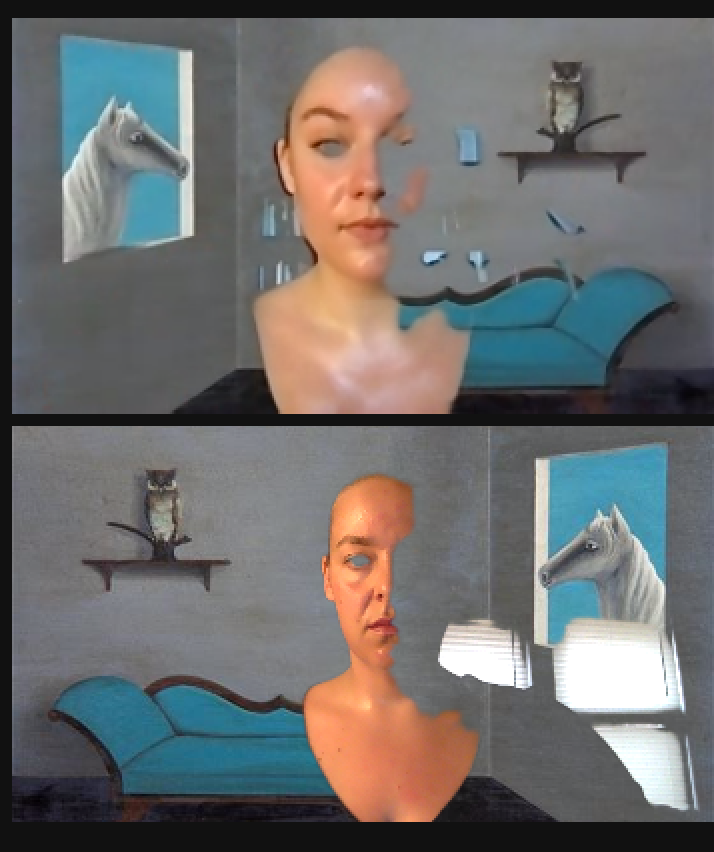 Movie Theater in Manhattan, Your Bed, Blue Toyota Corolla, Flying Over Greenland, Booth at Matt's Bar, The Harbor, The Staircase, Street Market in Istanbul, Amsterdam Centraal Station, Kitchen Table, Boston, Wooden Bridge Between Two Subdivisions in Virginia, After the Parade, Cafe Near the Tower, St. Paul Sidewalk in the Snow, Morning, The Reservoir, Concrete Floor in Vienna, Hotel Bathroom, 26th St. & Stevens Ave., Train Window
A Performance in 21 Readings
By Emily Gastineau and Samantha Johns
March 12-April 11, 2021
Online
Remember standing close to strangers? The heat? Your mouth begins to water. We're not talking about satisfaction here–that may come after. We're talking about the bell. We're talking about your empty hand, your eyes that are searching for something, a catch in your throat, that sharp feeling. It's the wind slapping your face. It's the thing that wakes you.
How to attend a Reading:
The artists invite 1 performer and 1 audience member to join them at each Reading.
The artists will generate a Reading that is only for you.
You choose whether you want to be the performer or the audience. If you are the performer, you choose your audience member. If you are the audience, you choose your performer.
Do you want to be the performer?
The performer will answer questions from the artists and share lush and tender moments of their life. The performer will divulge.
Do you want to be the audience?
The audience will listen, observe, and interpret. The audience will indulge.
How do you know who should be your other?
There should be some charge between you, but maybe not in an obvious way. Maybe you've never told them before, or maybe you tell them all the time, but you want their eyes on you when the sun hits your face just right. You want to tell them. You want to listen to them tell.
-Choose a performance date and time that works for both the audience and the performer. Register for a Reading together.
-1 Reading = 2 tickets. Pay as you wish, $5-20 per person.
-Instructions will follow. Everything will remain confidential.
-Each Reading takes place online, and is designed to be experienced on a computer with a webcam and internet access (not on a phone.)
*To request a Reading in a time zone outside of the Americas, please contact us: emily.gastineau@gmail.com and john6385@gmail.com.
To request live captioning, ASL interpretation, audio description, or other accessibility-related accommodations, please contact us at least two weeks prior to the date you want to attend. staff@redeyetheater.com | 612.870.7531
---
Role Co-Creator

Date March 2021

Type Online Performance
Up Next:
Britney Spears's Crossroads