May 24 at 5 PM – May 25 at 5 PM
The White Page
3400 Cedar Ave S, Minneapolis, Minnesota 55407
I WILL BE HERE IF YOU WILL BE HERE is a durational
performance event created and performed by
Zoe Cinel & Samantha Johns.
Sculptures by Brett Smith.
Photos by Shun Jie & others.
This piece takes place over 24 hours.
We will begin the experiment on Friday May 24th at 5pm,
and complete the experiment on Saturday May 25th at 5pm.
You are invited to come and go as you fancy.
Over the 24 hours:
Zoe and Sam will be asking and answering questions.
The audience will also be allowed to ask questions.
We will probably not be looking at you.
We will for sure not be looking at each other.
You can expect:
Grass to lounge on, chairs to sit in, and areas for resting.
You are welcome to bring food, water, or your sleeping bag.
You can stay with us the whole time or just a minute.
There is no cost to attend this happening.
Something about timing.
Something about feeling temporary all the time in this place.
Something about having a record or being here.
Something about leaving.
A trace.
There is an ocean.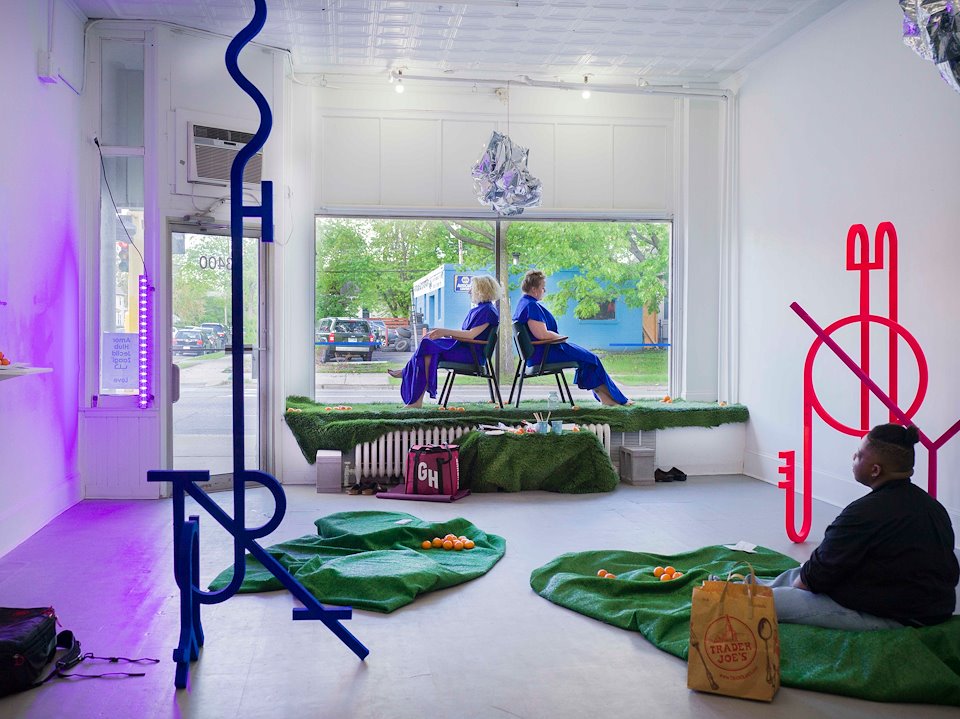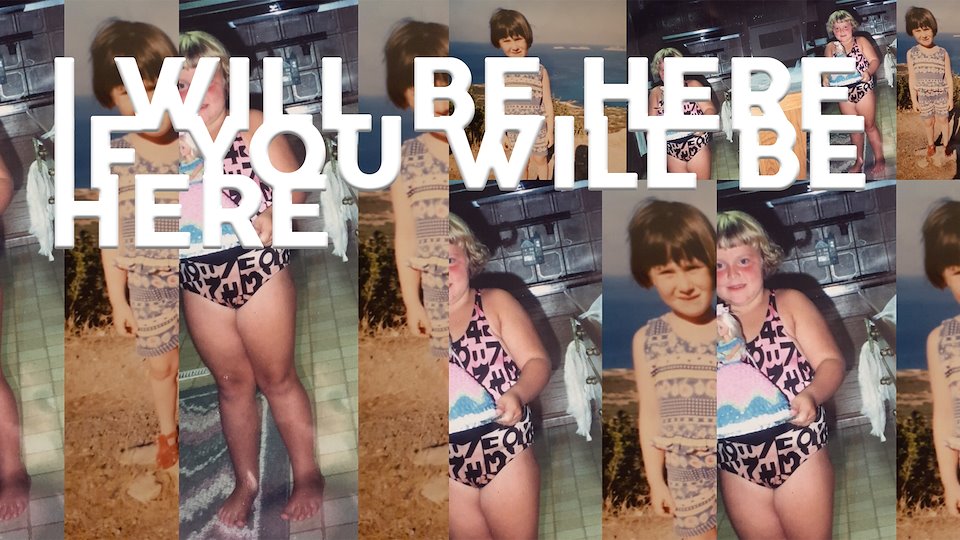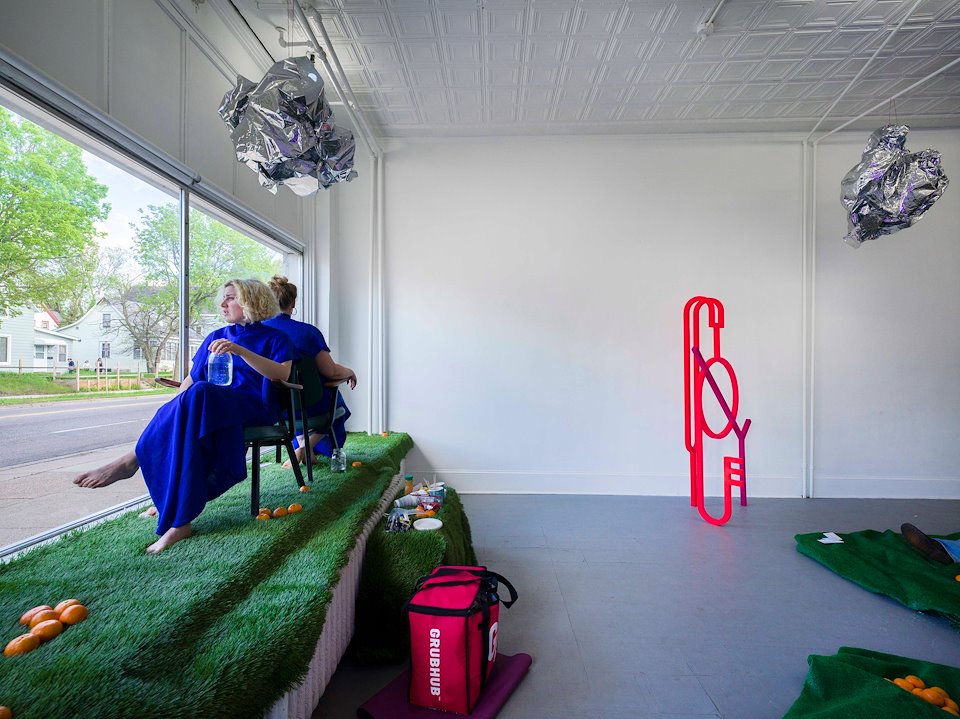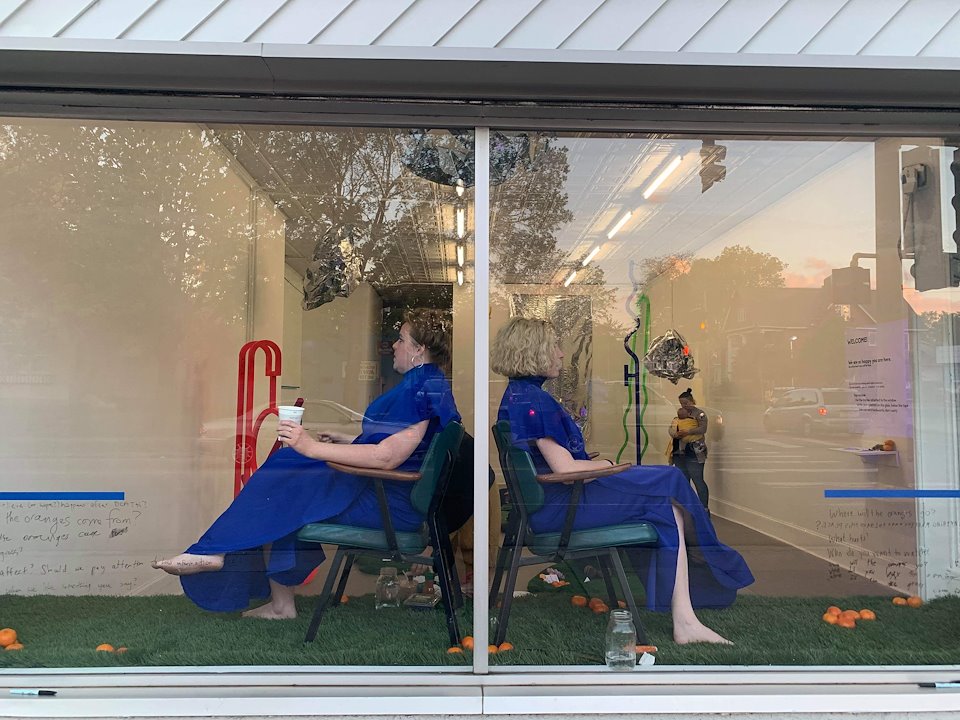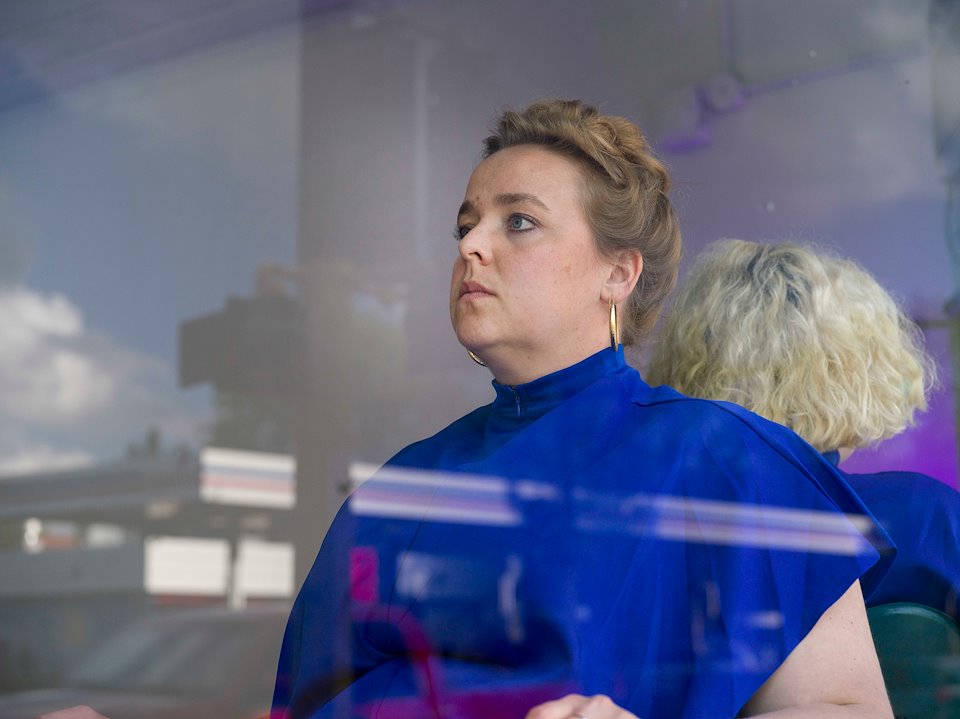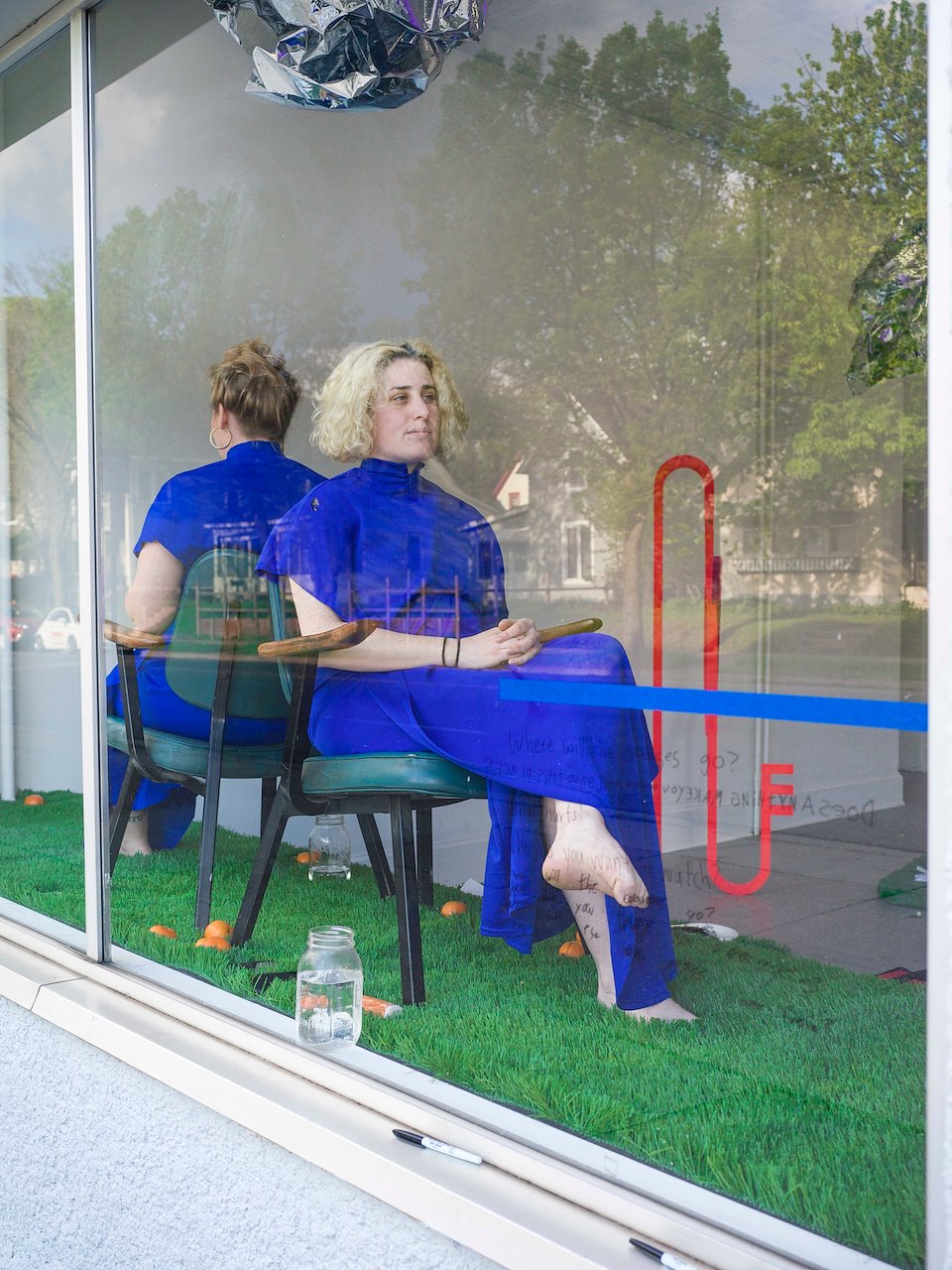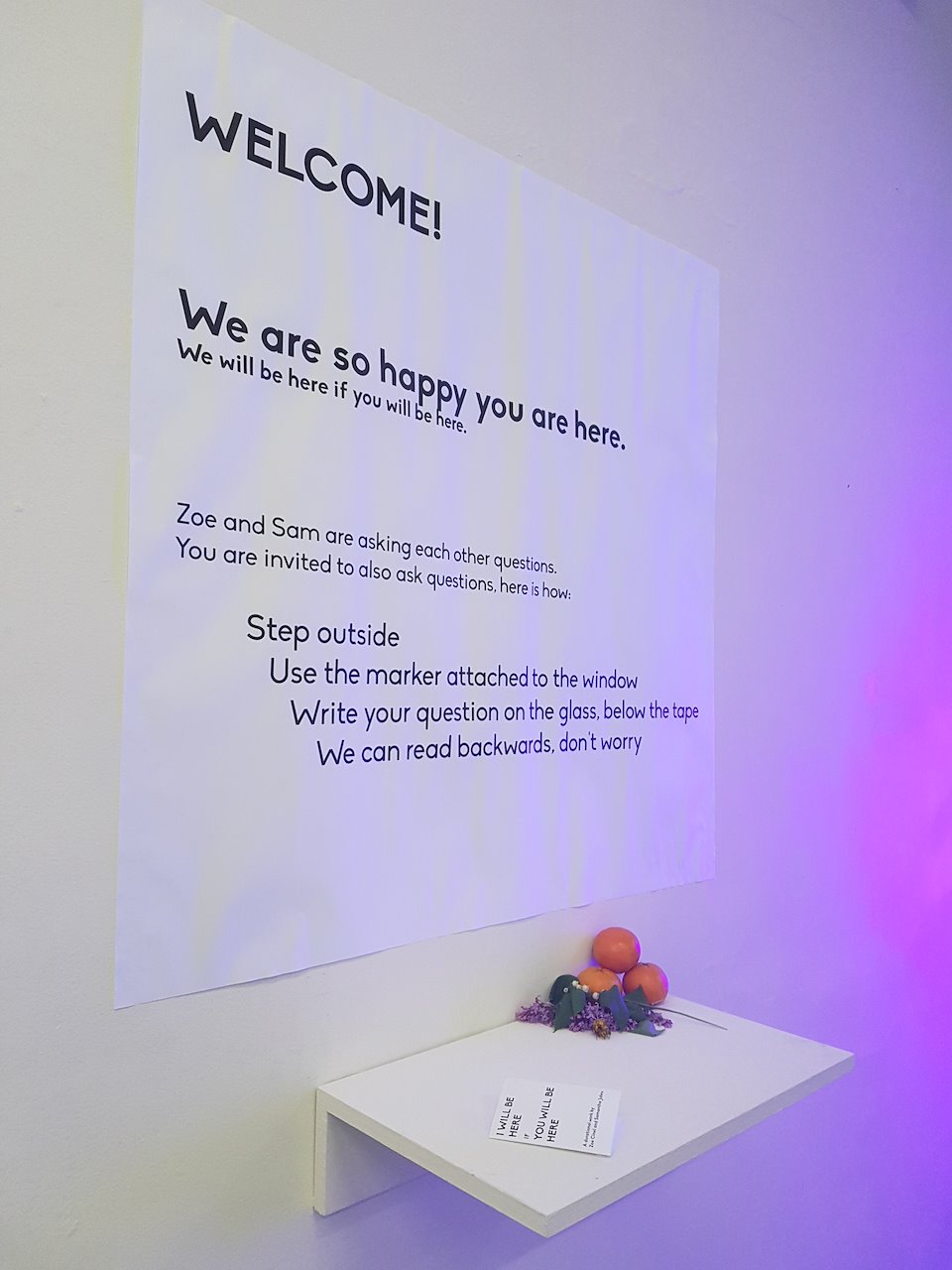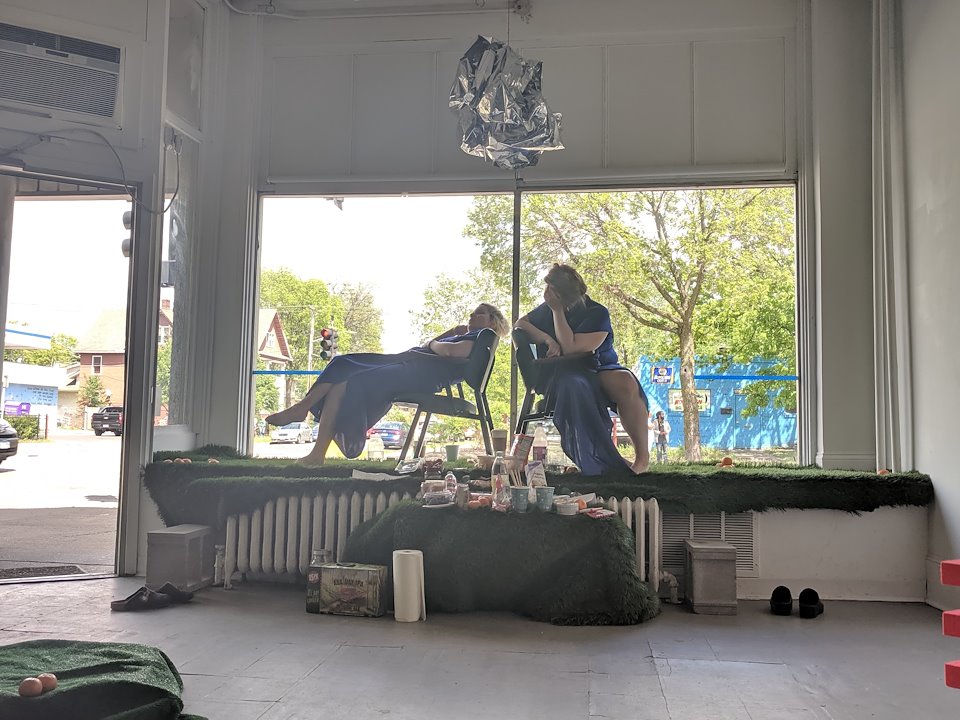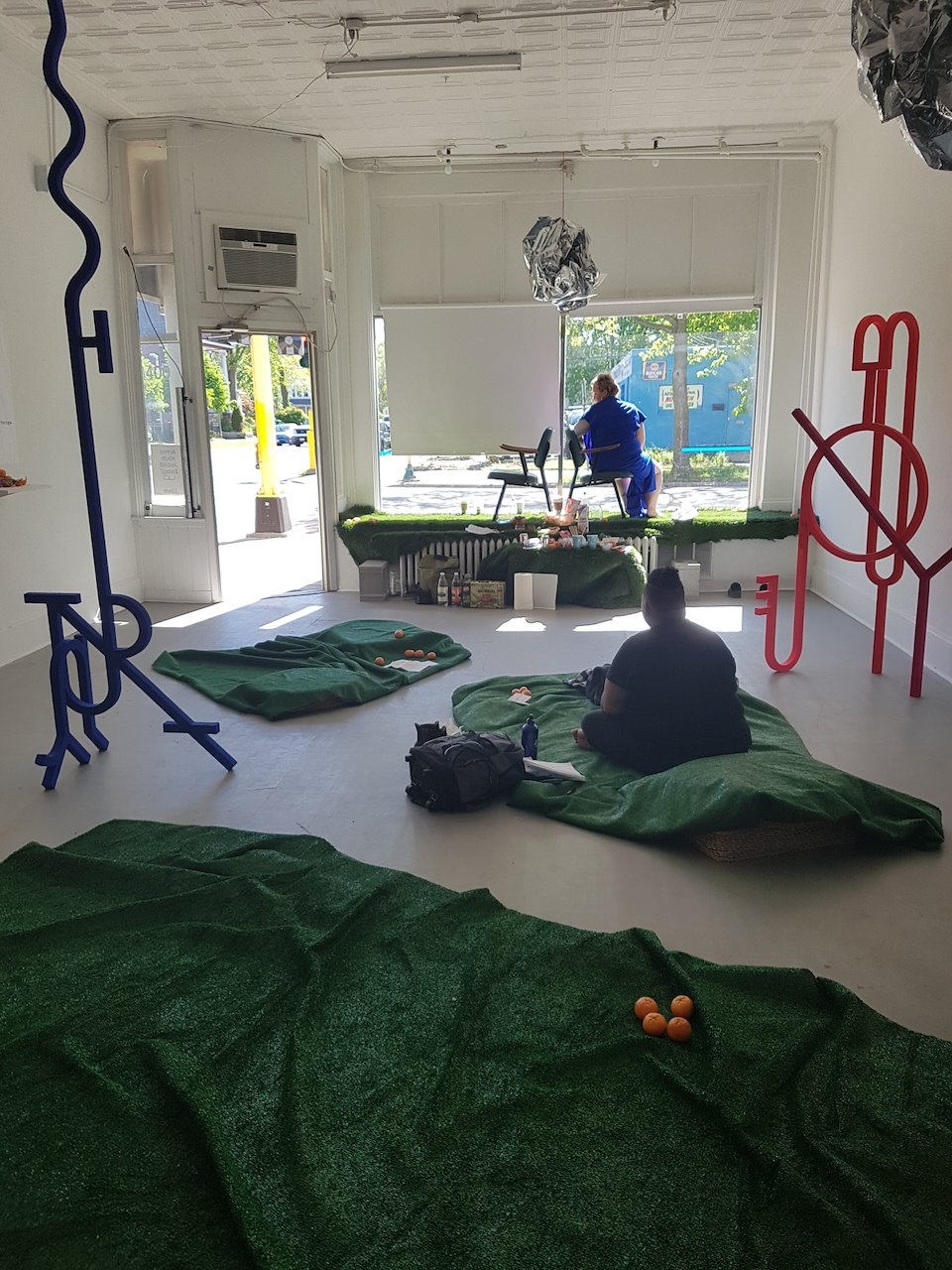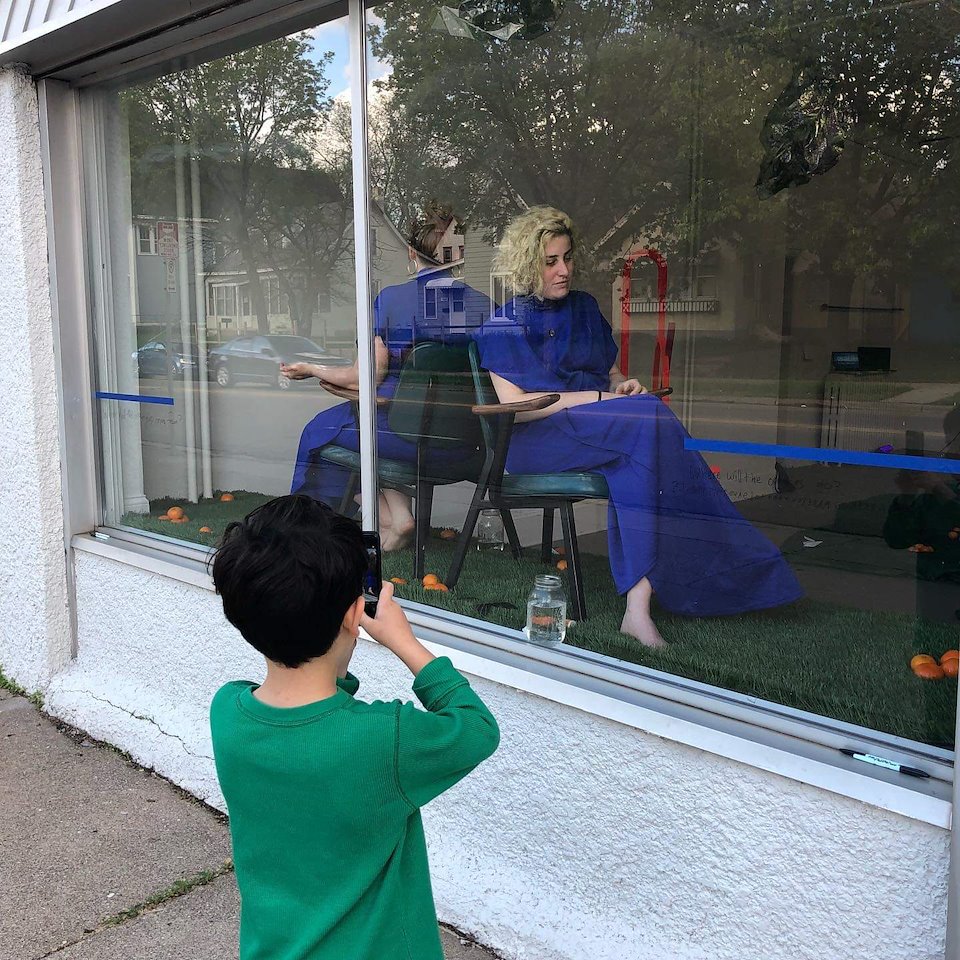 ---
Role Co-creator, Performer

Date May 24 -May 25, 2019
Up Next:
MODERN COLOR Interior Staging + Design